High Density Plants Nursery
           We are one of the leading producers of quality planting materials of various Flower Bulbs & Fruit Trees for the Global & Indian markets. Apart from bringing a variety of Dutch horticulture expertise and technology to India, we are pushing the boundaries by using India's economical land and labor rates to produce superior planting material at competitive price. We are delighted to inform that we have successfully developed highly quality feather Apple fruit trees in India meeting International standards & specifications and are exact copies of the Import trees. As desired, we hereby agree to offer the Desired Varieties From a Reputed Genuine Source in the Netherlands, with Root Stocks should be having a diameter at least 4 mm, with a well-developed fibrous, and other specifications as desired by you.
We belive in providing better quality and customer satisfaction.
Major Production at our nurseries.
Founder & Director
Shri Sudhir Chadha, A Recipient of "National Most Innovative Farmer Award", 1991 by Former Prime Minister of India organized and selected by ISEE a body of ICAR Recipient of he has was also ex-board member, GB Pant Ag. University. He is well known in the country for development of Hybrid/Dwarf Papaya variety. In last 12 years he has established Various Apple UHDP orchard in Kashmir, Himachal & Uttarakhand with introduction to New & improved varieties & above all Advance Apple Nursery of International standards with key focus of Import Substitution of Plant Material & Fruits.
HDP APPLE ORCHARD – HOW DOES IT DIFFER?
"Commercial apple orchards with trees planted close together on dwarfing or size-controlling rootstocks are referred to as high density plantings. When size-controlling rootstocks are used, tree densities increase from traditional densities of 150 to 250 trees/acre to 800 to 1200+ trees/acre. Benefits of planting higher-density orchards include earlier production; quicker return on investment; training, pruning and harvesting from the ground; potential increased fruit quality; and greater pesticide application efficiency. The Planting material is the basic but most critical input for any crop for commercial production aspects. The project using advance Horticulture Techniques for High-Density system of apple Orchard on commercial scale using quality planting material, to utilize the untapped Apple production/belt of Uttarakhand."
HDP APPLE ORCHARD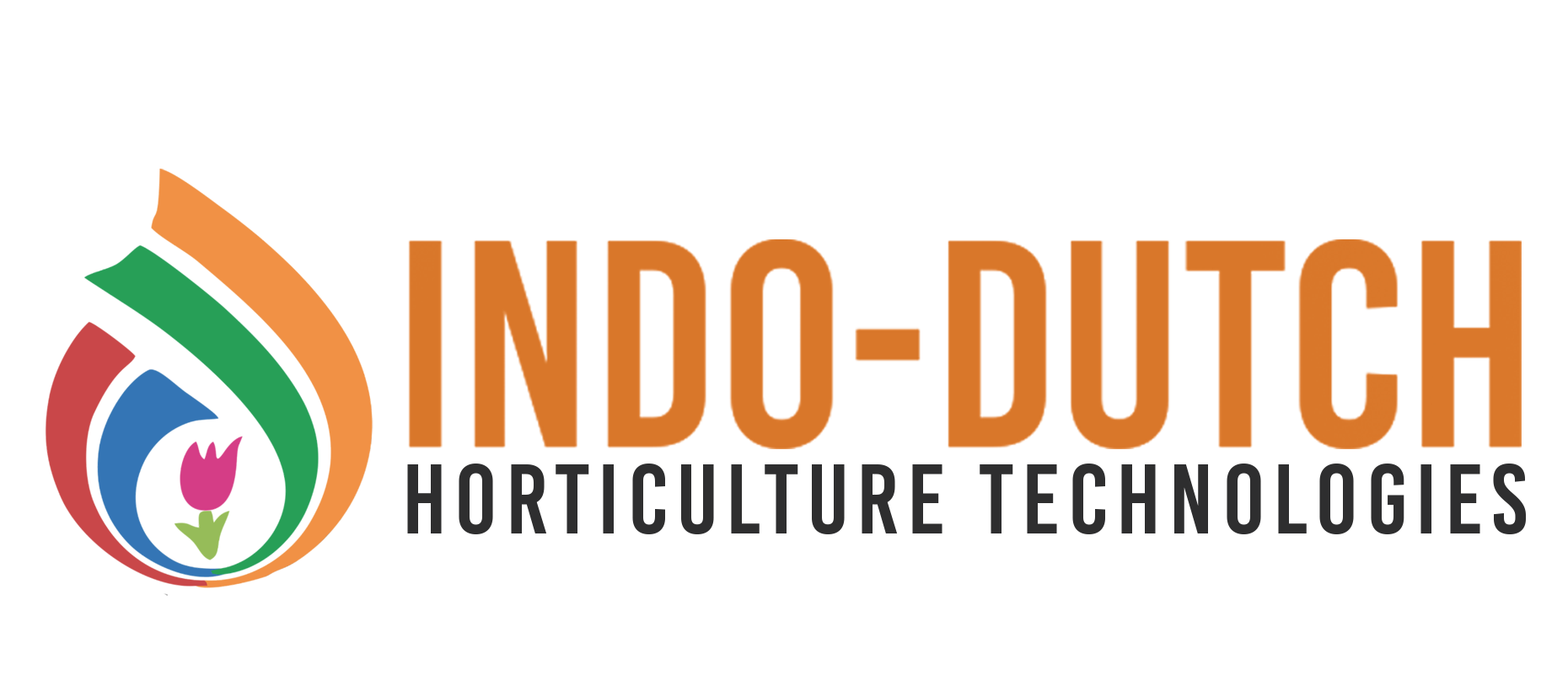 How it Differ?
Development & Enhancement of Apple production in Uttarakhand
Project "Apple Unnati" is a Joint Initiative of Coca-Cola India & Indo-Dutch Horticulture Technologies (Technical Partners) for the Development & Enhancement of Apple production in Uttarakhand and helping hill farmers to move from traditional system to new modern system of Ultra-High Density (UHDP) Apple Cultivation System under Unnati Apple Program, for Farmers of Uttarakhand.
Various Components Involved High Density Orchard Plantation